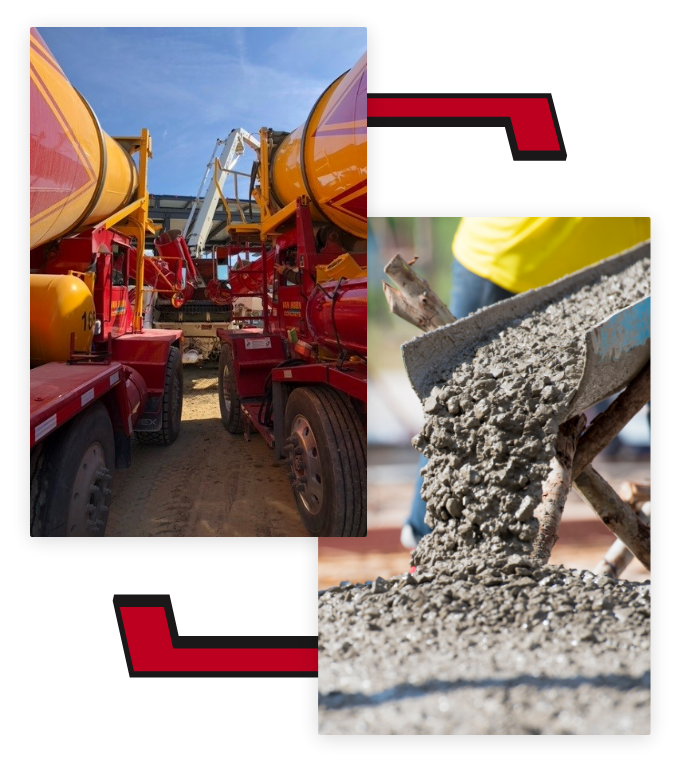 Perfectly Mixed Concrete
Van Horn Concrete is the premier provider of professionally poured, ready-mix concrete. We are a family-owned and operated business founded in 1916, serving commercial, residential, industrial, and municipal customers. Our mission is to provide perfectly mixed concrete when and where you need it.
We offer a wide range of concrete services, including driveways, patios, walkways, curbs and gutters, foundations; residential slabs; commercial slabs; and much more! Our team is comprised of experienced professionals who have been delivering expertly crafted concrete for decades.
Whether you're looking to build or repair a driveway or patio, or need foundation work done on your home or business, we can help. Van Horn Concrete is proud to be your preferred concrete supplier. With our expertly-trained personnel and state-of-the-art equipment, we're ready to deliver professionally poured ready-mixed concrete when and where you need it.
CALL TODAY TO SCHEDULE YOUR FREE ESTIMATE!